Patrick Painter Inc. – Los Angeles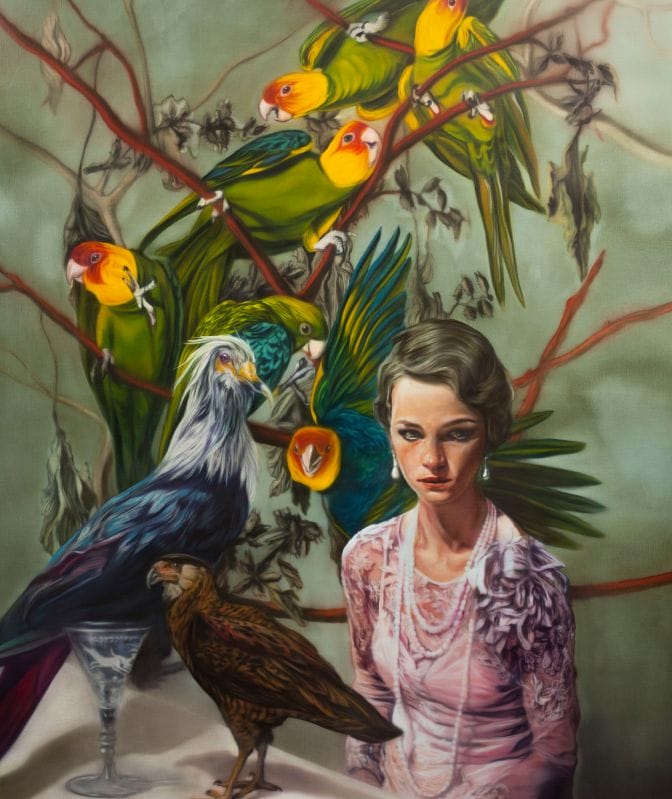 This new body of work collapses images and time, speaking to concepts of existence and human nature, desire, fear, and attraction. Through these allegories that are disguised in adult fairy tales, Balleux attempts to produce a particular feeling created by the many layers and possible interpretations, haunting the imagination.
Inspired by Belgian artist René Magritte, and following in the footsteps of Casper David Frederich, Balleux goes further into folktales, myths, magic, and the semi-conscious. He has a fascination with the mythical, the ghostly, and the possibilities they exude for an artist, challenging his imagination – especially in a post modern society.